The Library is maintained jointly with the Society for the Promotion of Roman Studies and in association with the Institute of Classical Studies. Members of the Society will be issued with a library card on their first visit. The Honorary Librarian is Professor Michael Trapp (Kings College London).
Membership benefits
The majority of the library's collection (c.152,000 books and c.1500 periodical titles) is on open access shelves for members to browse or borrow

Remote access to JSTOR

Members in the UK are entitled to borrow 4 books for a 30 day period

Postal loans service within the UK

Advance ordering of books for collection

Paper copies / or scans supplied by post or electronically to members outside London

Late opening during term until 8pm three evenings a week

Free wifi and three reading rooms offer members a congenial place for work or study
Library Floor Plan & Virtual Tour
Opening hours
Monday:
Tuesday :
Wednesday:
Thursday:
Friday:
Saturday:
9.30am - 6.00pm
9.30am - 8.00pm
9.30am - 8.00pm
9.30am - 8.00pm
9.30am - 6.00pm
10.00am - 4.30pm
 Out of term: the library closes at 6pm.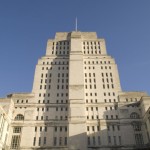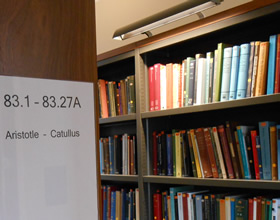 Contact Information
Library front desk: 0044 207 862 8709
iclass.enquiries@london.ac.uk
Librarian:
Ms Joanna Ashe, MSc, MA
joanna.ashe@sas.ac.uk
Deputy Librarian:
Mr Paul L. Jackson, MA, MCLIP
paul.jackson@london.ac.uk
Senior Library Assistant:
Ms Susan J. Willetts, MSc, MA, BA, MCLIP
sue.willetts@london.ac.uk
Library Assistants:
Mr Christopher Ashill, BA, MLib, MCLIP
christopher.ashill@london.ac.uk
Ms Flor Herrero, BA
flor.herrero@london.ac.uk
Winnington Ingram Trainee post
Ms Molly Richards, BA
molly.richards@london.ac.uk