SPHS REGIONAL CONFERENCE
Federalism in antiquity and today: a continuing story?
Lecture room 1, University of Edinburgh, 7 Bristo Square, Edinburgh EH8 9AL
28-30 September 2017. Registration is open until September 21st (Programme).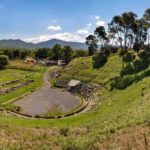 Federalism, defined as a form of government that strives to unite different socio-economic and cultural contexts into one political institutional framework, has a long history. Federalism requires a constant negotiation between local identity and federal integration as well as a new demarcation between the federal identity and the outsider. Since antiquity, this political structure has undergone to a wide range of transformations that have both strengthened and threatened its existence. Recent political events, e.g. Scottish independence referendum in 2014, Brexit and the election of Donald Trump highlight once more the tensions, failures and potential of federal constitutions, both in cases where these exist or could provide a good alternative to present forms of government. The persistence of this precarious balance from the ancient to the modern states shows the potentiality and the risks of federalist structures.
This conference, generously supported by the Society for the Promotion of Hellenic Studies, aims to explore possible links between federal states in Antiquity and today. It assumes that, despite the different historical contexts that are responsible for the formation of distinct federal systems, there are recurrent themes, which affect and influence federalism in both time periods. By inviting papers that are connected to three of these recurrent themes, i.e. identity in federal states, their workings, and their ideology, the conference hopes to spark debate and provide new insights into continuities and discontinuities between ancient and modern forms of federalism.
In addition to the keynote speech and academic panels, the conference organisers are delighted to announce that a round table event will take place at the Scottish parliament on the second day of the conference. This round table event, which is open to the wider public, will specifically address the implications of federalism and its potential as a form of government for Scotland and the United Kingdom.
SPRING LECTURE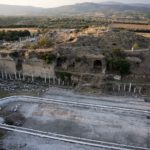 Tuesday 6th March 2018, Room G22/26, Senate House, 5.30pm. Joint event with the Roman Society.
'Poetry and rhetoric on display', Professor Ewen Bowie (Corpus Christi College, Oxford).
'A Greek city in Roman Asia: new finds, new research at Aphrodisias', Professor Bert Smith (Lincoln College, Oxford).
'Novel entertainments: from pantomime to the Moon', Professor Karen Ni-Mheallaigh (University of Exeter).
SPHS AGM & LECTURE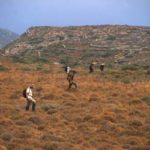 Saturday 16th June 2018, room 349 Senate House, 2pm.
'Nothing to do with Aphrodite: new fieldwork on the city of Ancient Kythera'
An illustrated lecture by Professor Cyprian Broodbank (Director of the McDonald Institute for Archaeological Research, Disney Professor of Archaeology), Professor Andrew Bevan (Spatial and Comparative Archaeology, UCL), Dr Evangelia Kiriatzi (Fitch Laboratory Director, British School at Athens) and Professor Ioannis Petrocheilos (University of Ioannina).
CLASSICAL ASSOCIATION BRANCH LECTURES AND OTHER HELLENIC LECTURES SUPPORTED BY THE HELLENIC SOCIETY.
Click here for a list of the lectures hosted jointly with the Classical Association local branches and other Hellenic organisations.