SPRING LECTURE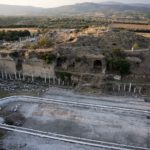 Tuesday 6th March 2018, Room G22/26, Senate House, 5.30pm. Joint event with the Roman Society.
'Poetry and rhetoric on display', Professor Ewen Bowie (Corpus Christi College, Oxford).
'A Greek city in Roman Asia: new finds, new research at Aphrodisias', Professor Bert Smith (Lincoln College, Oxford).
'Novel entertainments: from pantomime to the Moon', Professor Karen Ni-Mheallaigh (University of Exeter).
SPHS AGM & LECTURE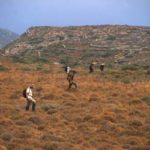 Saturday 16th June 2018, room 349 Senate House, 2pm.
'Nothing to do with Aphrodite: new fieldwork on the city of Ancient Kythera'
An illustrated lecture by Professor Cyprian Broodbank (Director of the McDonald Institute for Archaeological Research, Disney Professor of Archaeology), Professor Andrew Bevan (Spatial and Comparative Archaeology, UCL), Dr Evangelia Kiriatzi (Fitch Laboratory Director, British School at Athens) and Professor Ioannis Petrocheilos (University of Ioannina).
CLASSICAL ASSOCIATION BRANCH LECTURES AND OTHER HELLENIC LECTURES SUPPORTED BY THE HELLENIC SOCIETY.
Click here for a list of the lectures hosted jointly with the Classical Association local branches and other Hellenic organisations.